THE LACANIAN UNCONSCIOUS: A NO-BRAINER, WITH YVES VANDERVEKEN
March 16, 2019 9:30 am

-

6:00 pm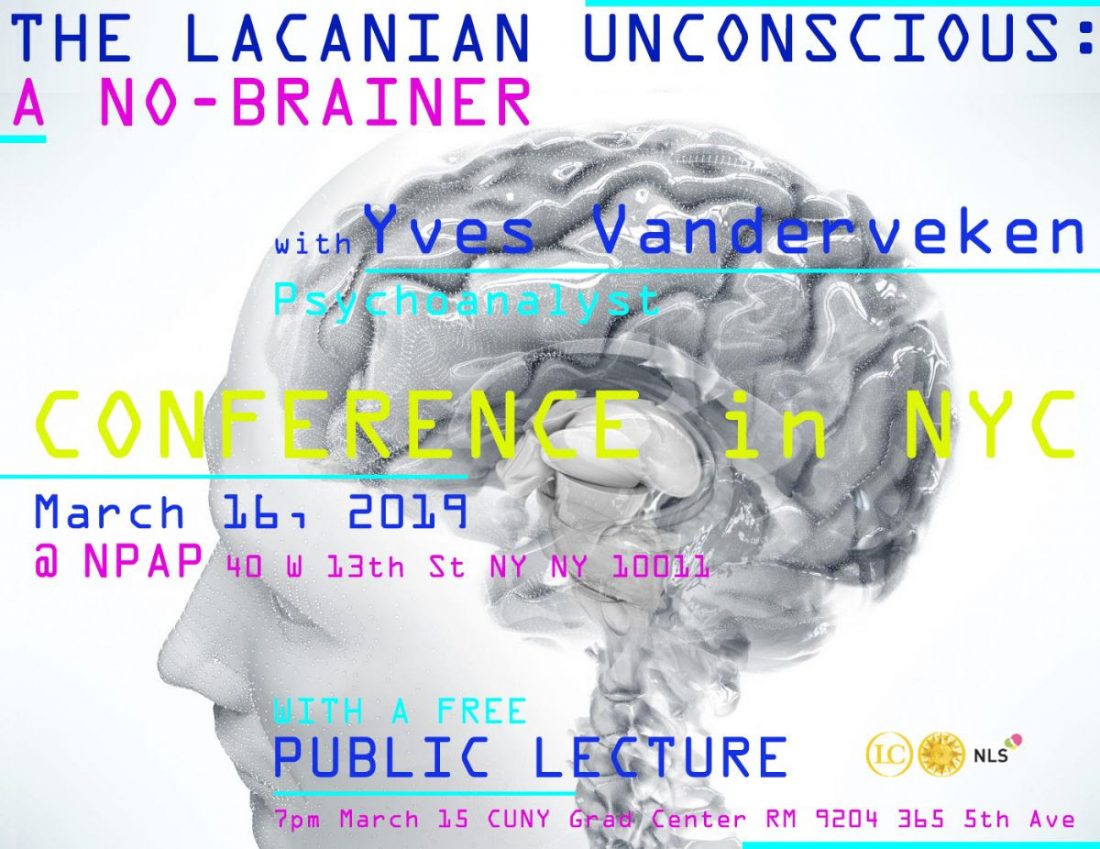 LACANIAN COMPASS WELCOMES SPECIAL GUEST YVES VANDERVEKEN FOR AN EVENT IN NYC!
THE LACANIAN UNCONSCIOUS: A NO-BRAINER
FREE PUBLIC LECTURE: FRIDAY, MARCH 15, 2019
7:00-8:30pm @CUNY Graduate Center (365 Fifth Ave, Room 9204)
"The Unconscious and the Brain: Nothing in Common", by Yves Vanderveken
CONFERENCE: SATURDAY, MARCH 16, 2019
9:30am-6:00pm @NPAP (40 W 13th St, Meeting Rooms 1 & 2)
Detailed program HERE
Yves Vanderveken is a psychoanalyst in Brussels. He is a member of the World Association of Psychoanalysis (WAP), the New Lacanian School (NLS, of which he was president between 2014- 2016), and of the École de la Cause freudienne (ECF). He is currently the Director of the upcoming European Congress of Psychoanalysis (PIPOL 9: "The Unconscious and the Brain: Nothing in Common"). Author of numerous articles in psychoanalysis, he teaches psychoanalysis in Belgium and is the Clinical Director of an institution for psychotic children. He has over 20 years of experience working with psychotic subjects in institutions.