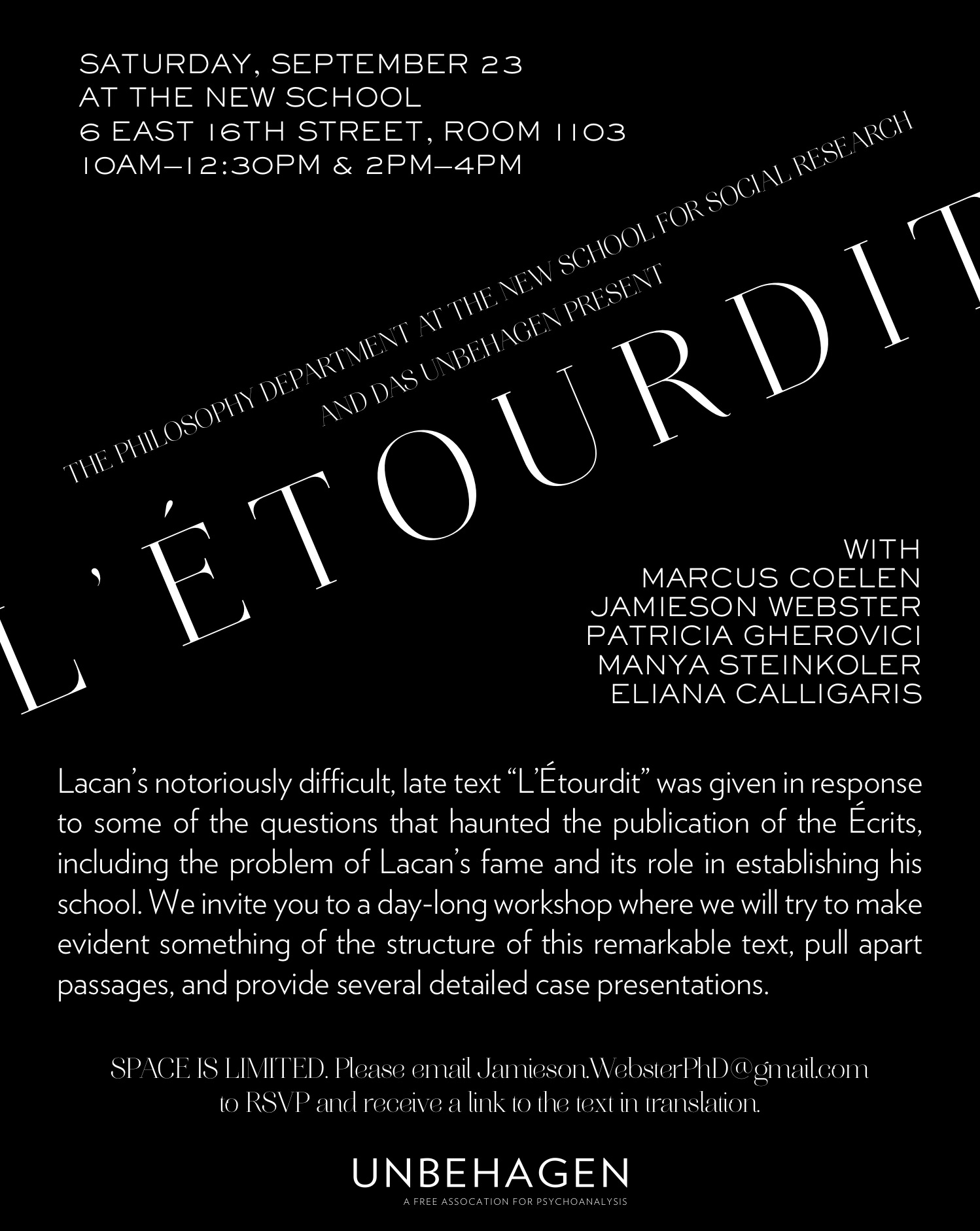 SATURDAY, SEPTEMBER 23 at The New School
6 East 16th Street, Room 1103
10:00am-12:30pm / 2:00pm-4:00pm
The Philosophy Department at The New School for Social Research and Das Unbehagen Present:
L'ÉTOURDIT
Lacan's notoriously difficult, late text "L'Étourdit" was given in response to some of the questions that haunted the publication of the Écrits, including the problem of Lacan's fame and its role in establishing his school. We invite you to a day-long workshop where we will try to make evident something of the structure of this remarkable text, pull apart passages, and provide several detailed case presentations.
Marcus Coelen
Jamieson Webster
Patricia Gherovici
Manya Steinkoler
Eliana Calligaris
Please RSVP jamiesonwebsterphd@gmail.com and you will receive a link to the text in translation.
Space is limited.