Simon Critchley: Infinitely Demanding: Ethics of Commitment, Politics of Resistance
April 18, 2013 8:00 pm

-

10:00 pm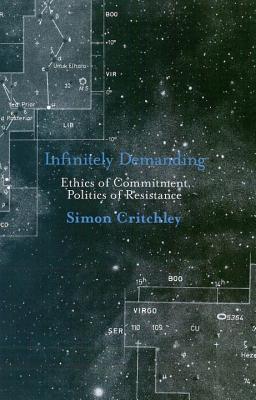 Following Jamieson Webster and Evan Malater's series of two seminars on Alain Badiou, Simon Critchley will speak about his 2007 book "Infinitely Demanding: Ethics of Commitment, Politics of Resistance", in particular the ethical stakes of commitment to an infinite demand which can be linked to the conditions under which an oppositional egalitarian politics might take shape. Critchley writes:
"It is at this intensely situational, indeed local level that the atomising, expropriating force of neo-liberal globalisation is to be met, contested and resisted. That is, resistance begins by occupying and controlling the terrain upon which one stands, where one lives, works, acts and thinks. This needn't involve millions of people. It needn't even involve thousands. It could involve just a few at first. Resistance can be intimate and can begin in small affinity groups. The art of politics consists in weaving such cells of resistance together into a common front, a shared political subjectivity. What is going to allow for the formation of such a political subjectivity – the hegemonic glue, if you will – is an appeal to universality, whether the demand for political representation, equality of treatment or whatever. It is the hope, indeed the wager, of this book that the ethical demand – the infinite responsibility that both constitutes and divides my subjectivity – might allow that hegemonic glue to set into the compact, self-aware, fighting force that motivates the subject into the political action."
Critchley's work is important for thinking through our situation. In the last year of Unbehagen we have heard from many speakers— notably Otto Kernberg and David Bell— who recognize the sterility and reification, corruption and inequity, pervasive in our field. And yet, there is palpable resistance to thinking beyond or outside the institutional structure (seen as necessary for regulation and quality control) that Unbehagen names as a point of ill-ease. Unbehagen thus situates a local site of discontent and resistance, seeking through work to generate a new way of being together as clinicians in fidelity to psychoanalysis.