On Queer Theory, Penis Envy, and the Subject of Defiance: A Day with Mari Ruti
December 16, 2017 9:30 am

-

3:00 pm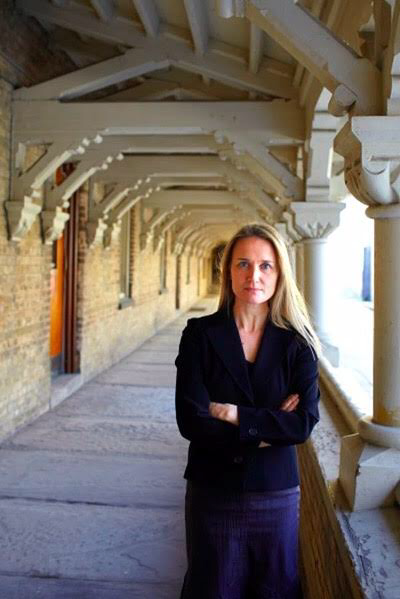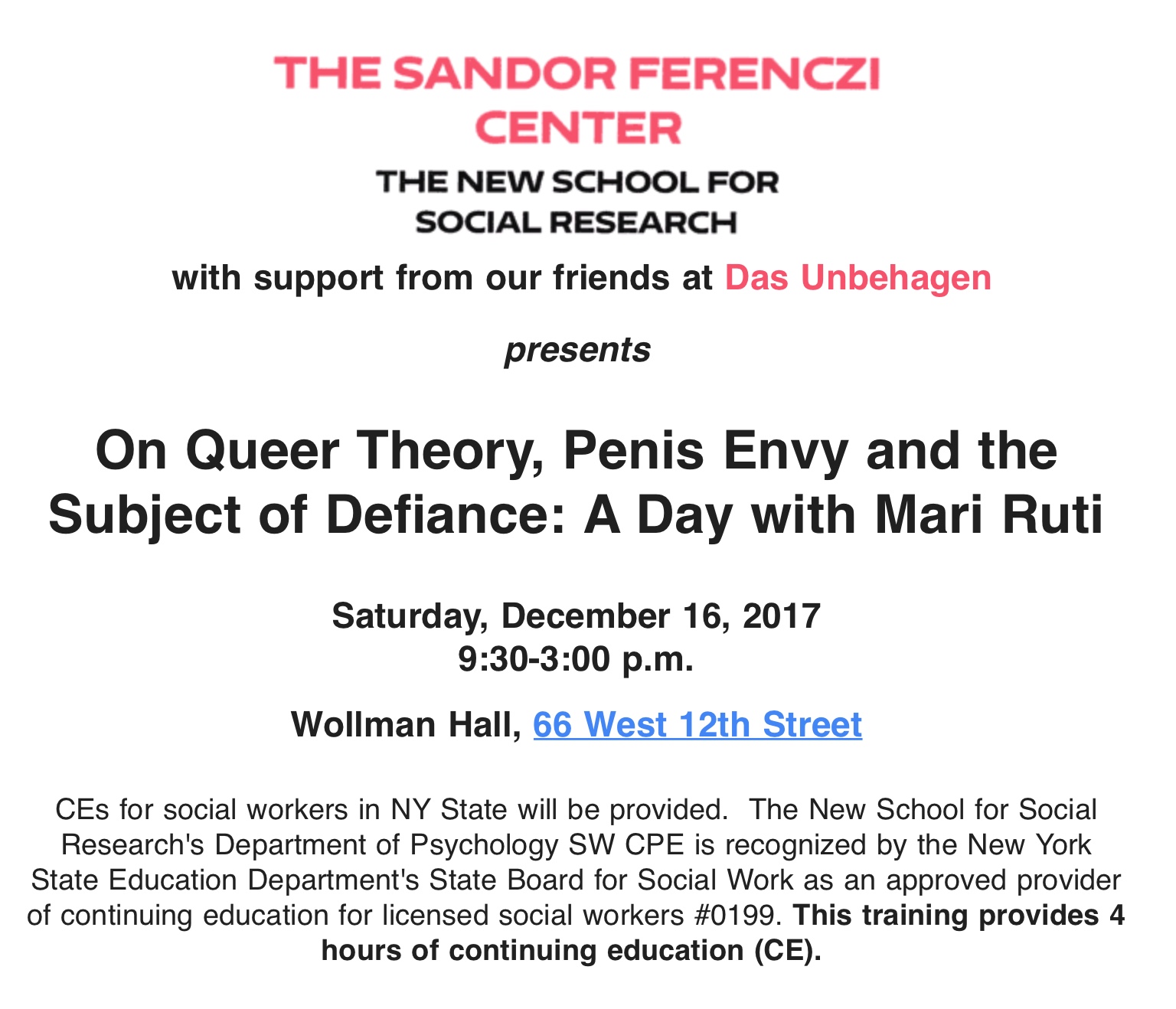 Join us for a day with internationally recognized critical theorist, Lacanian interpreter, and feminist thinker, Mari Ruti. Mari's paper "The Disenchanted: Queer Theory between Negativity and Flourishing" will provide the basis for us to think between theory and clinical practice. Ruti will explore the main debates in contemporary queer theory, focusing on questions of subjectivity, defiance, agency, and affect to which she offers an affirmative interpretation of Lacanian theory. We will be particularly interested in exploring resistance as an ethical act, in the clinical encounter and in our current cultural and sociopolitical moment. Small break out groups and larger discussion will facilitate this conversation. And we will conclude the day with a turn to joining the personal with the theoretical as we discuss a pre-circulated text from Mari's forthcoming book, Penis Envy and Other Bad Feelings: The Emotional Costs of Everyday Life (Columbia University Press).
Morning Session:
Mari's Ruti, PhD: "The Disenchanted: Queer Theory Between Negativity and Flourishing"
Discussant: Adrienne Harris, PhD
Breakout Group Leaders: Joe Newirth,
Gila Ashtor​, Steve Botticelli, Jamieson Webster, Lou Pansulla, Orna Shachar, Evan Malater, Ann D'Ercole​, Katie Gentile​
Afternoon Session:
A conversation with Mari about her pre-circulated text from her forthcoming book, Penis Envy and other Bad Feelings: On the Emotional Costs of Everyday Life, with Jill Gentile, Steven Kuchuck, David Lichtenstein
Also please note that registrants will be sent copies of a pre-circulated text one month before the workshop to be read in advance of the day.
Mari Ruti, Ph.D. is Distinguished Professor of Critical Theory and of Gender and Sexuality Studies at the University of Toronto. She is the author of ten books in the fields of critical theory, psychoanalysis, and feminist and queer theory., including The Ethics of Opting Out: Queer Theory's Defiant Subjects (2017) In 2016-2017, Ruti was visiting professor at Harvard's program for Studies of Women, Gender, and Sexuality. You can read more about her here