Marcus Coelen: PHILOLOGICAL PSYCHOANALYSIS? TEXTUAL AND CLINICAL QUESTIONS
September 27, 2014 1:00 pm

-

4:00 pm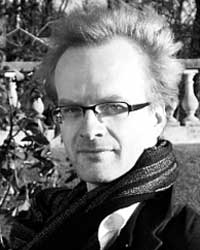 Marcus Coelen – Psychoanalyst in Berlin and Paris; researcher affiliated with the University of Munich; editor and translator into German of Maurice Blanchot.
"I would like to speak about "radical philology" in Freud. What I mean by this term is not
so much the academic and institutional disciplines Freud admired and drew on, at times
heavily (see e.g. the study on "The Uncanny", "The Antithetical Meaning of Primal
Words" or sections in "Totem and Taboo" or "The Man Moses"). It is, more importantly, a
way of being affected by language itself, more precisely, in this ʻbeing affected by
language' what creates the contradictory necessities to stay attached, as closely a
possible to the concreteness of the letter, but also to metamorphize it, almost
speculatively, into its other without falling into the pitfalls of sense, meaning and
representation. The affect of language, the hate and love of logos – "philo-logy" literally –
might rupture the subject as it did in Nietzsche, and produce literature – or, as it did in
Freud, a specific, quasi-poetic mode of conceptual production. Starting with the texts on
"Screen Memory", I will analyze some instances of this philological dimension in
psychoanalysis."
Following Marcus' presentation there will be a clinical discussion of cases with Jamieson
Webster and Hannah Wallerstein, paying particular attention to the question of listening
to the letter in session and what this might mean for a more general question of
ʻinterpretation'.