Ann-Louise Silver: Psychoanalysis and Psychosis
February 1, 2014 2:00 pm

-

4:00 pm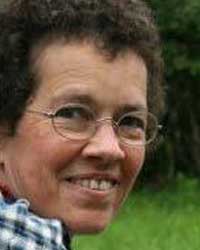 Ann-Louise S. Silver, MD is a graduate of Johns Hopkins University (B.A., M.D. and the State of Maryland-Johns Hopkins psychiatric residency program), and the adult program of the Washington Psychoanalytic Institute. She completed the family therapy training program of the Washington School of Psychiatry. She is a Clinical Adjunct Professor of Psychiatry at the Uniformed Services University of the Health Sciences, and teaches at the Military Residency Training Program at the Walter Reed Army Medical Center, the Washington Psychoanalytic Institute, and the Washington School of Psychiatry. She is a Distinguished Fellow of the American Psychiatric Association. She heads the Columbia Academy of Psychodynamics, and is in private practice in psychoanalysis and psychotherapy.
She is the past and founding president of the United States Chapter of the International Society for the Psychological treatments of the Schizophrenias and other psychoses, ISPS-US (1998-2008) (www.isps-us.org) and is a past president of the American Academy of Psychoanalysis (1999-2000) (www.aapdp.org).
Dr. Silver edited and contributed to Psychoanalysis and Psychosis (IUP, 1989), and coedited with Harvey Schwartz, Illness in the Analyst (IUP, 1990). She has published many papers and chapters on psychodynamic treatment of psychosis, and its history. Her website (http://www.mdpsychotherapy.com) includes pictures of her home office, a video of an interview with her by Daniel Mackler, LCSW, a few representative papers, and her full curriculum vitae.